Ras Kala Manch is working in the theatre field since 2004. Its main purpose is to work on Indian dramatists along with the plays of foreign dramatists. Ras Kala Manch is also working with the artists of Rang Mandal, along with the students studying in the school and university in their plays. Ras Kala Manch offers six scholarships to the students in the session 2018-19 who want to serve theatre as a profession. It will include four male artists and two female actors. The rules for the emerging artists who want to avail scholarship are as follows:
1) Educational qualification should be at least 10+2.
2) There should be a little experience in the field of theatre.
3) This scholarship will be for a minimum of 1 year and the maximum limit will be 2 years.
4) Apart from theatrical education Ras Kala Manch will provide free boarding and lodging facility to those who receive scholarship.
5) The students who are eligible to receive the scholarship will have to fill up the contractual bond of 1 year on Rs. 100 stamp paper.
6) If any scholar leaves during the scholarship year, he will have to pay a check of Rs. 60,000 in the name of Ras Kala Manch.
7) Ras Kala Manch, Safidon will provide scholarship certificate to the scholar when the scholarship is over.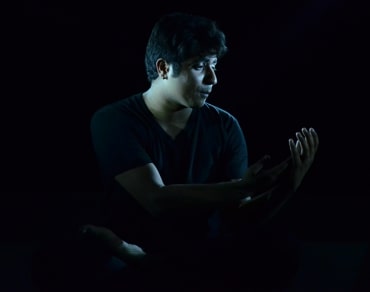 Whether you are a writer or an actor or a stage manager, you are trying to express the complications of life through a shared enterprise. That's what theatre was, always. And live performance shares that with an audience in a specific compact: the play is unfinished unless it has an audience, and they are as important as everyone else.