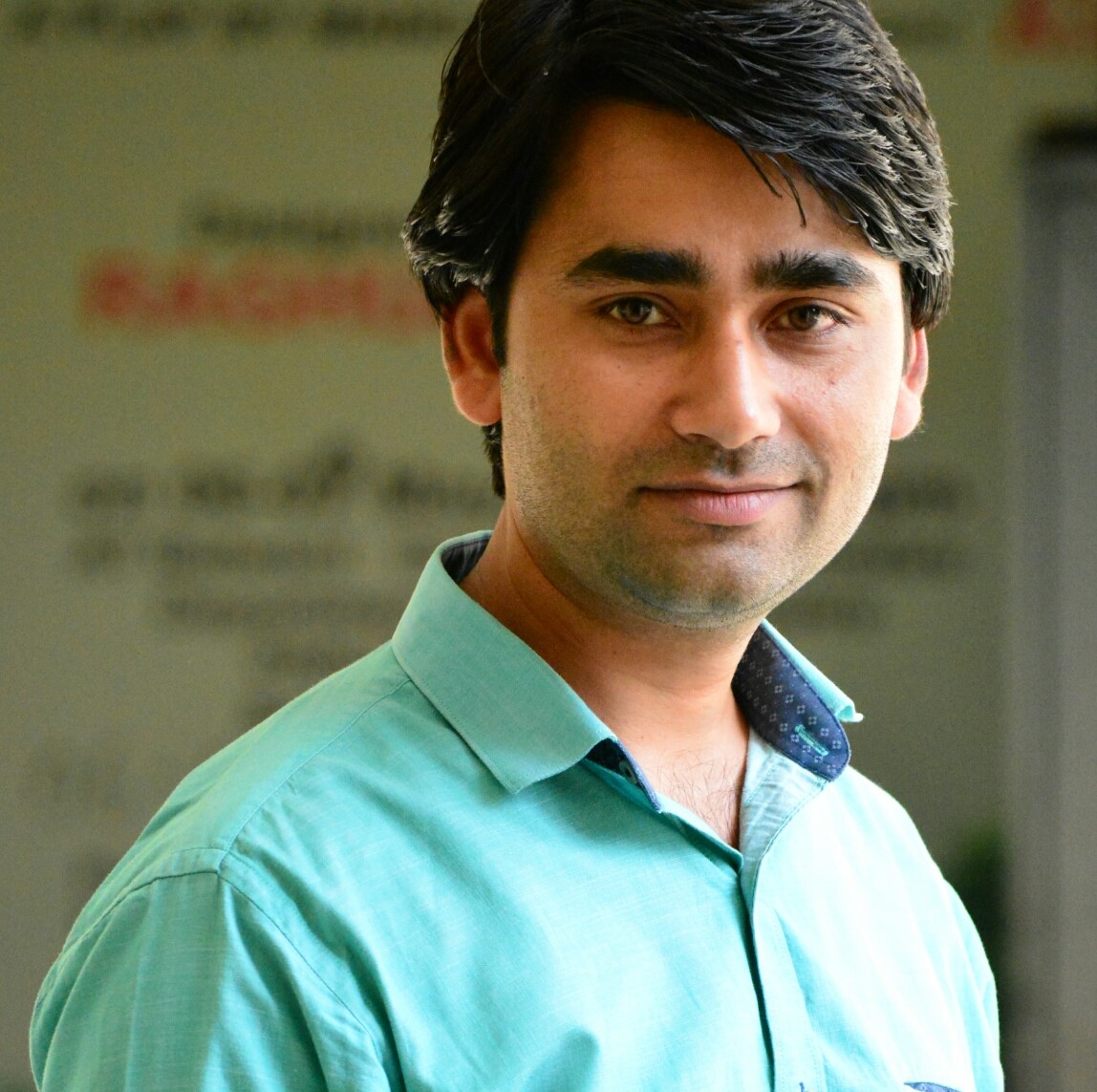 About the Director Abhishek Bharti
Awarded with Prestigious Sangeet Natak Akademi Ustaad Bismillah Khan Yuva Puraskar in Theatre Direction, Abhishek Bharti is Pursuing Ph.D in Dogri Folk Theatre form Haran, from Department Of Indian Theatre Punjab University Chandigarh. Born in June 1984, Abhishek Bharti started his theatre career at the age of 12, from the play "Suraj Katal Nahin Hote" under the able guidance of Kumar.A.'Bharti'. He showed different shades of different characters in at least 25 plays. At the age of 14, he got best Actor award from R.K.M. Pathankot and many more in different theatre festivals. At the age of 17, he directed his first play "Haara Hua Yudh" Written by Kumar.A.'Bharti' and afterwards he directed Plays like "Good Bye Swami", "Passport", "Pind Kunnae Joayadeya", "Janta Paagal ho Gai Hai", "Pachaas Saal Baad" and many more. He has been in theatre from last 21 years and has worked with eminent Theatre Director's like Padma Shri Blawant Thakur, Kumar.A.Bharti, Mortein Craig, Gursharan Singh, Dr.Sudhir Mahajan, Partho Bandhopadhaya, Probir Guha, Dr.Navdeep Kaur, Kavi Rattan, Bhumikeshwar, Prof. Navnendra Behl, Dr.Sunita Dhir, Kewal Dhaliwal, Vasant Joesalkar, Prof. Mahendra Kumar, Sanjay Upadhyay, and many more.
After completing his M.A. Dogri in 2008 from University Of Jammu, he went to Deptt. Of Theatre and T.V. Punjabi University Patiala to complete his Masters in Theatre and got awarded with University's Gold Medal in Masters of Performing Arts. Then he came back to Jammu and directed plays like "Visarjan", "Gagan Damama Bajyo", "Agni Barkha", "The Government Inspector", "X- Reflection" "The Last Colony", "Blood & Beauty", "Macbeth; The Crown If Blood", and got State Awards for Best Play and Best Director for the year 2010,2011,2012,2013,2014,2015, 2018, from Jammu and Kashmir Academy Of Art Culture And Languages, Jammu and JKFMAC Srinagar. He also worked as Assistant Professor in Department of Indian Theatre, Panjab University Chandigarh for the session 2012-2013.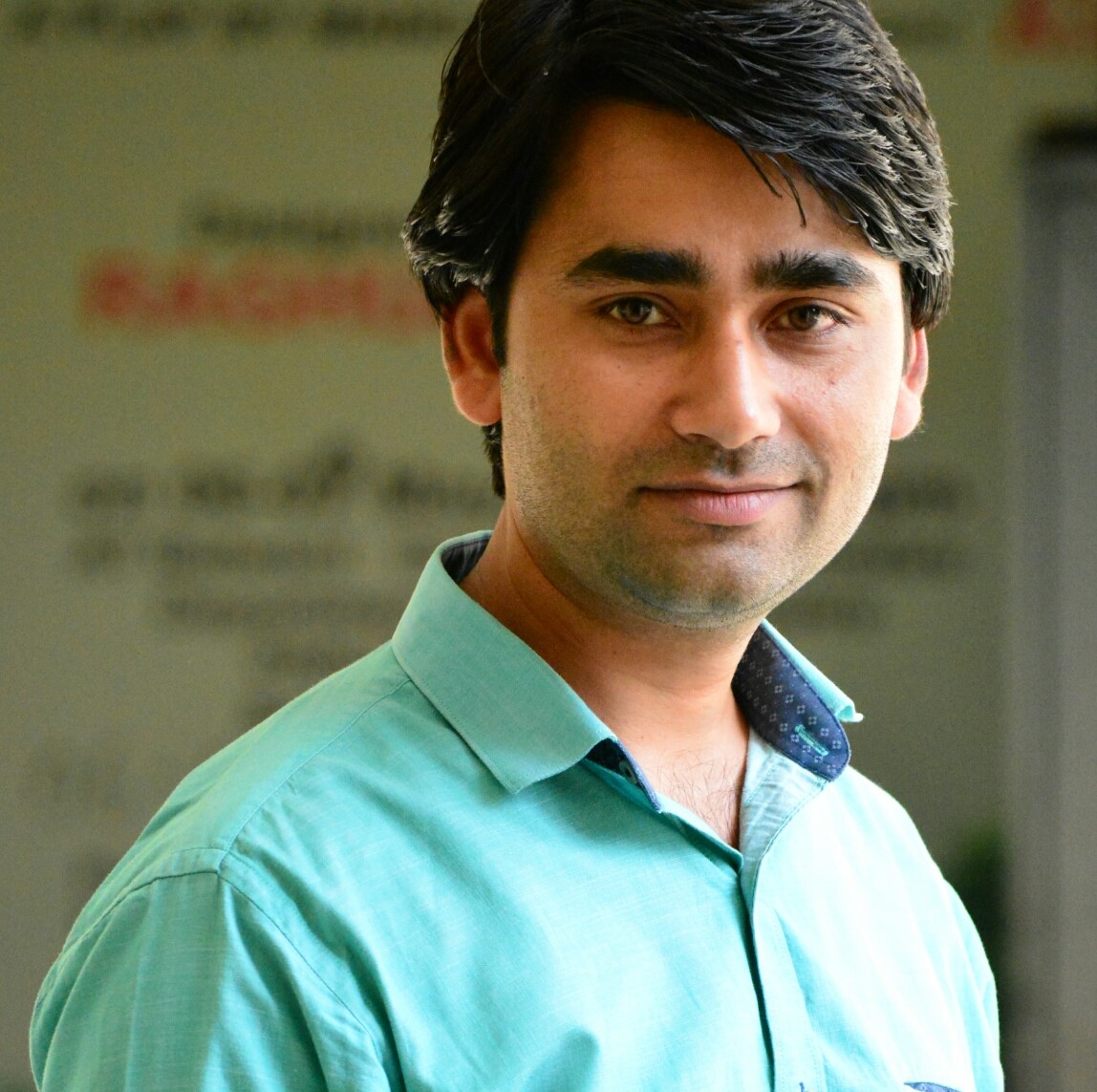 Whether you are a writer or an actor or a stage manager, you are trying to express the complications of life through a shared enterprise. That's what theatre was, always. And live performance shares that with an audience in a specific compact: the play is unfinished unless it has an audience, and they are as important as everyone else